I'm not good with shoes with the Sims 4 yet,so made this for the Sims 2 as one of the gifts.
This is the first mesh of mine. I adapted a free model which was a blank canvas for the Sims 2.
Poly count is high 17000 but lowered considerbly to what it was which was around 38000. Also mesh had to be scaled down and bones assigned and textures added.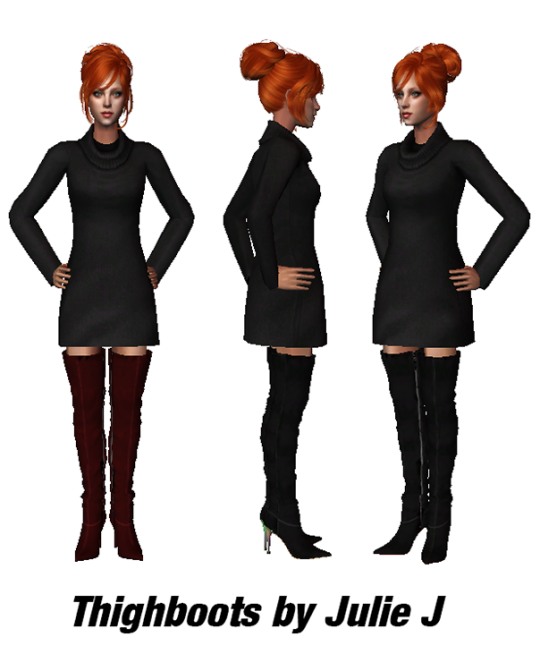 Mesh included – Has fat & preg morphs
Darker colours recommended (I don't like the red one I done, I'll change it later)
Credit
Turbosquid for the free model